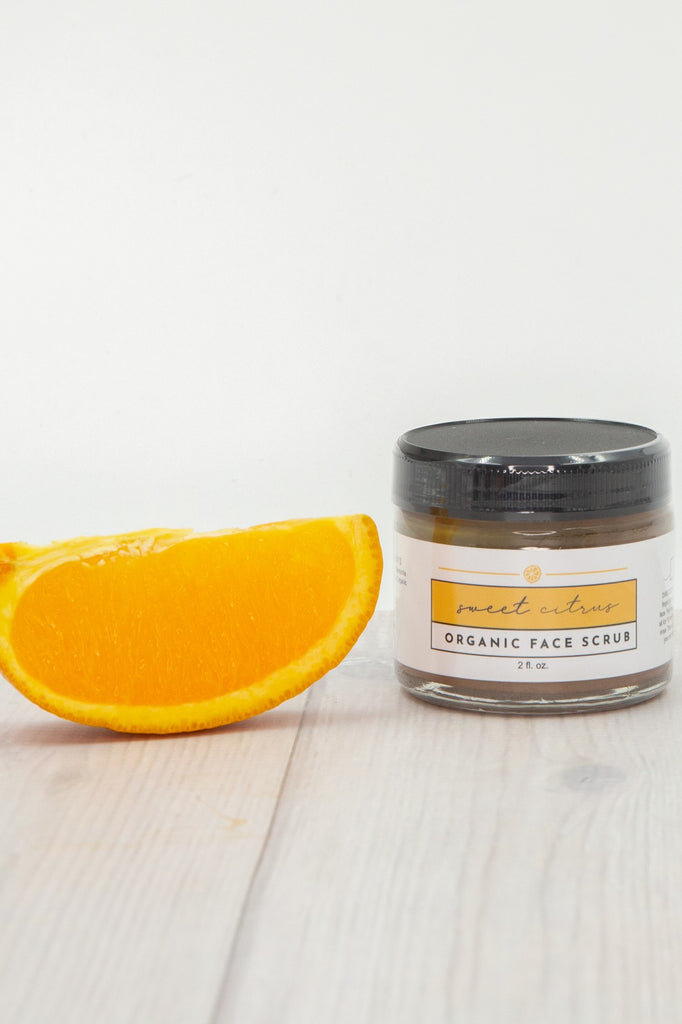 Just Ingredients Sweet Citrus Organic Face Scrub - Local Pick Up Only
Sweet Citrus Organic Face Scrub
This product is only available for Local Pick Up, can not ship. Select local pick up at checkout. 
Ingredients:
Redmond Real Salt™

Organic Jojoba Oil

Redmond Clay

Organic MSM

Organic Frankincense
Organic Essential Oils
Free Of:
Aluminum           Baking soda
Parabens            Phthalates
Triclosan             Formaldehyde releasers
Gluten                 Propylene glycol
GMOs                 Artificial fragrance
---
More from this collection
We understand online shopping is hard.  In order to help make the process easier, we've taken the guess work out of sizing.
Clothing Sizes:
When choosing a size for clothing, go off the size in the parenthesis.  Clothing manufacturers in the teen/tween space are inconsistent.  We've made it consistent by making the numerical sizing uniform. In other words, only pay attention to the numerical sizing in the parenthesis.
Here's an example:
When ordering a S (14/Women's XS), you'd be buying for someone who fits a size 14 or Women's XS.  If ordering a S (7-8), you'd be buying for someone who fits a kids size 7-8.
Women's sizes can vary based on how you like the fit but typically, you can plan on Small (0-4), Medium (6-8), Large (10-12), and Extra Large (12-14).
If you are unsure about a size or need any additional help, feel free to DM through Instagram or email us at brooklynblushclothing@gmail.com.